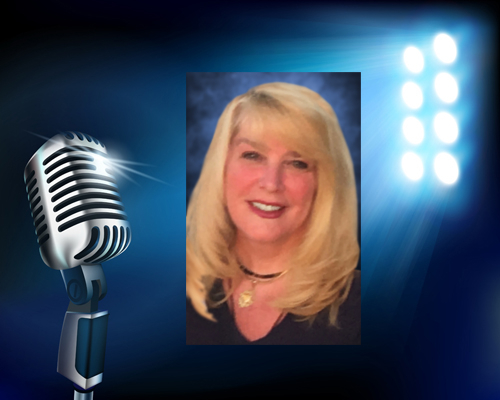 Gail Buckley is the Founder and President of Catholic Scripture Study International. In addition to managing CSS, Gail serves on the board of directors of Catholics United for the Faith (CUF) and the Catholic Leadership Conference and on the Board of Reference of PureHope, a division of the National Coalition for Protection of Children and Families. In 2009, she was inducted into the Equestrian Order of the Knights and Ladies of the Holy Sepulchre, an ancient order under the Papacy. Gail is the host of the radio show,"The Bible Lady" on Radio Maria and she also has a weekly "Bible Lady" segment on the Ave Maria radio show, "The Catholic Connection" with Teresa Tomeo.
Gail has been a speaker at several national Catholic conferences and a featured guest on many Catholic radio shows including Catholic Answers Live, Catholic Connection with Teresa Tomeo, Al Kreska in the Afternoon; EWTN's Deep in Scripture program with Marcus Grodi, Catholic Insight, Sacred Heart Radio and Relevant radio.  She has been a featured guest on EWTN's "Journey Home" show and "The Catholic View for Women" as well as profiled in The National Catholic Register, Lay Witness and Envoy magazines. In May 2009, Gail was invited to the Vatican by the Papal Foundation for a private audience with Pope Benedict XVI whereby she presented the Holy Father with a CSS study and received his apostolic blessing.
This week we had a chance to discuss the phenomenal new CSS study Luke: The gospel of Mercy. Read my review here.
PETE: First I'd like to say what a gorgeous product this turned out to be.  Before we get to the details on this latest Catholic Scripture Study product, can you tell us how you started your apostolate?
GAIL BUCKLEY:  Twenty-four years ago I went through a profound conversion of heart and God led me to the Catholic Church.  A few years later I felt Him calling me to start a Bible study program.  In my attempts to get others to lead Bible studies in their parishes I kept hearing the same thing: "I could never lead a Bible study; I don't know Scripture that well." So, I developed a program whereby everything is given to the Study Leader – the commentary, the questions, the answers and even the lectures (on video).  The leader wouldn't even have to know Scripture; they only need to facilitate.  In addition, I wanted the studies to be very Catholic and to show the correlation between Scripture and our faith.  In order to do this, I incorporated sections in each lesson that tied in the Catechism, the Saints and quotes from the Popes.
Catholic Scripture Study International has some of the best Bible scholars and authors in the Church who have written the commentaries and wonderful, faithful priests who have done the lectures.  This year in the Gospel of Luke study, in addition to video lectures done by Fr. Jeffrey Kirby, STD, Saint Benedict Press added a second video lecture done by Paul Thigpen, PhD.
PETE: What brought you to moving CSS under the Saint Benedict umbrella?
GAIL BUCKLEY:  I've known the owners of SBP for years.  They are good friends who are like family to me now.  In 2010 they asked me to compile a bible that would have additional resources and Bible aids.  That bible became the Catholic Scripture Study International Bible.  Then in 2015 we got together and worked out an agreement whereby I would retain ownership of CSS but they would become the exclusive publisher and distributor.  I have continued working with them in an advisory position.  In another year or so I will retire but continue to own CSS and receive royalties.
PETE: Now specifics in regards to the latest CSS study, Luke: The Gospel of Mercy.  This study is different than your previous studies beginning with content.  Can you tell us a bit about the changes and how they came to be?
GAIL BUCKLEY:  I really can't take credit for the changes.  Lynn Klicka and others at Saint Benedict Press have done a wonderful job of enhancing my program with some additions this year in the Gospel of Luke study.  They added some new features in the study itself, such as another video, and word studies.  Conor Gallagher, Publisher, has done a superb job of choosing Fr. Kirby to write the commentary as well as do video lectures and Paul Thigpen to also do lectures.  Conor has a wonderful team of people doing the editing and layouts and his brother, Kevin who has produced excellent videography (this year filmed in Rome and Assisi).  I'm delighted with the enhanced format and new features and the color pictures  which is another great asset.
PETE: What future studies are in the works for CSS?
GAIL BUCKLEY:  I'm not sure just yet.  I've tried to get some studies written but I lost my husband a few months ago and I've been busy with several things since.  I plan to meet with my friends at Saint Benedict Press soon and discuss what ideas they have in the works. I'm afraid I haven't been much help to them lately.  I hope to do more in the upcoming months.
PETE: This is a blog about books.  What books are currently on your bookshelf to read?
GAIL BUCKLEY:  Oh my, so many! I'm currently reading a manuscript in order to give an endorsement for an upcoming book on the saints but I have a pretty large library of books.  It used to be even larger but I donated a few hundred books to my parish last year.  Most of my library consists of books on the Catholic faith: conversion stories, , books on saints and Early Church Fathers, Apparitions of Mary, prayer books, Scriptural resource books on Apologetics, Typology, concordances, bible dictionaries, bible encyclopedias and at least 40 bibles – both Catholic and Protestant editions in several different translations.