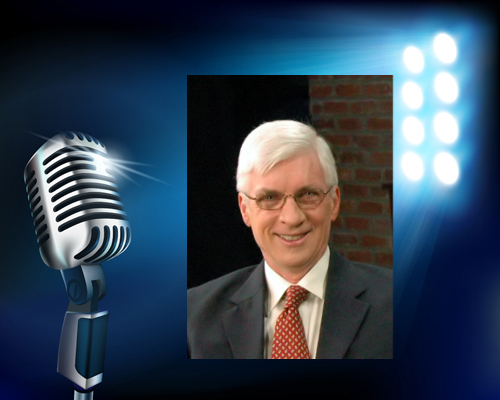 Ralph Martin has been a leader in renewal movements in the Catholic Church for many years. After graduating from the University of Notre Dame, he did graduate work in philosophy at Princeton University and holds an MA in Theology from Sacred Heart School of Theology in the Archdiocese of Detroit, a Licentiate in Sacred Theology (STL) from the Pontifical Faculty of the Immaculate Conception at the Dominican House of Studies in Washington, D.C., and a Doctorate in Sacred Theology (STD) from the Pontifical University of St. Thomas (the "Angelicum") in Rome. He worked for a number of years for the National Office of the Cursillo Movement and subsequently became a leader in the national and international development of the charismatic renewal movement in the Catholic Church. He was the founding editor of New Covenant Magazine, as well as the founding director of the International Catholic Charismatic Renewal Office, currently located in Rome.
Currently, Ralph is president of Renewal Ministries, an organization devoted to Catholic renewal and evangelization. Ralph also hosts The Choices We Face, a widely viewed weekly Catholic television and radio program distributed throughout the world. Renewal Ministries is also actively involved in assisting the Church in more than 30 different countries through leadership training, evangelistic conferences and retreats, and the publication and distribution of Catholic resources.
Ralph is the author of a number of books, the most recent of which are The Urgency of the New Evangelization: Answering the Call, The Fulfillment of All Desire: A Guidebook for the Journey to God Based on the Wisdom of the Saints, and Will Many Be Saved? What Vatican II Actually Teaches and Its Implications for the New Evangelization. He and his wife Anne have six children and sixteen grandchildren and reside in Ann Arbor, Michigan.
Recently I had a chance to ask Ralph a few questions about his spiritual classic The Fulfillment of All Desire. Learn more about the book here.
PETE: This month marks the ten-year anniversary of your book The Fulfillment of All Desire. What are your thoughts on the book ten years later?
RALPH MARTIN: I'm just very grateful that the Lord enabled me to write this book. The wisdom of the saints that I organized and presented in it has helped me a great deal and I'm very grateful that it has helped so many others as well.
PETE: Your book has gained classic status. It is a book recommended by bishops, priests, scholars and fellow authors. Did you ever have a clue this might happen?
RALPH MARTIN: When a number of the early reviewers called it a "classic" and destined to be " the standard book on spirituality used in seminaries and colleges," it was hard for me to believe that this actually would happen, but it has. More than 24 colleges and seminaries and novitiates have let me know they are using it and I know there are many more I am not aware of. I am amazed that more than 140 readers have taken the trouble to post reviews on Amazon.com on the book and even more amazed about what they are saying about it. But I am most grateful that the book is helping not only those who are "educated" but even those with rather minimal formal education. One of my favorites is the message I received from a reader that said he only had an 8th grade education and the book was quite understandable and had changed his life.
PETE: Can you tell us a bit about how the book came to be?
RALPH MARTIN: When I was a senior at Notre Dame I had gotten caught up in the confusion of the times and was fast drifting away from the Church. Then a friend invited me to make a Cursillo weekend – a three-day retreat – and on that weekend I really encountered the Lord Himself and the beauty of the Church and experienced a deep conversion. Shortly afterwards I picked up a book by John of the Cross but after reading about 60 pages or so of it I put it down. It was hard to understand what he was talking about and what I did understand seemed so negative. It was only more than 20 years later when I had unexpectedly found myself in a theology program at the Detroit seminary that I had to read another book by John of the Cross for class, Spiritual Canticle and all the lights went on. I was actually reading it in an airport in Zurich, Switzerland returning from a mission trip. My life was so "illuminated" by John's deep insights that I began to read everything he had written, and then Teresa of Avila, and then Catherine of Siena, and so on, until I had read and begun to speak on 7 of the doctors of the Church who were particularly recognized for their insight into the spiritual journey. As I did I began to wonder what would happen if their insights could be gathered together, in an organized, coherent manner and so began to write. As I worked on the book and it took about 10 years from that experience in the Zurich airport to the time the book was published I began to see what a treasure this wisdom is and how useful it would be to be presented in a clear and understandable form without compromising its depth.
PETE: In the ten years since this work you have written several other titles. Can you tell us about a few that readers may enjoy including anything in the works?
RALPH MARTIN: Since writing The Fulfillment of All Desire, I was asked by  Sacred Heart Seminary in the Archdiocese of Detroit where I am currently the Director of our Graduate Theology Programs in the New Evangelization, to consider getting a doctorate in theology. I said I would if I could work on a topic I was very interested in and thought was essential for evangelization. So I ended up spending a semester in Washington DC at the Dominican House of Studies to finish my License in Sacred Theology (STL) and then on to Rome where I finished the Doctorate in Sacred Theology (STD). My dissertation was later published as a book and has made a real impact concerning the question of salvation and how possible is it for someone to be saved without hearing the gospel. Will Many Be Saved? What Vatican II Actually Teaches and Its Implications for the New Evangelization. I've also published a more popular treatment of this question recently titled The Urgency of the New Evangelization. Next semester I have a sabbatical from the seminary and will be working on another topic I consider important but it is too soon to say anything about it.
PETE: Time for my signature ending question. This is a blog about books. What books are currently on your bookshelf to read?
RALPH MARTIN: I've just read a book by an Indian Bishop about the state of the Church in India, published in India, and his reflections on our need for renewal and evangelization. This was work related reading since I'm going to India for three weeks in January to serve priests in 4 different dioceses along with a team from Renewal Ministries where I currently also serve as President. (www.renewalministries.net )