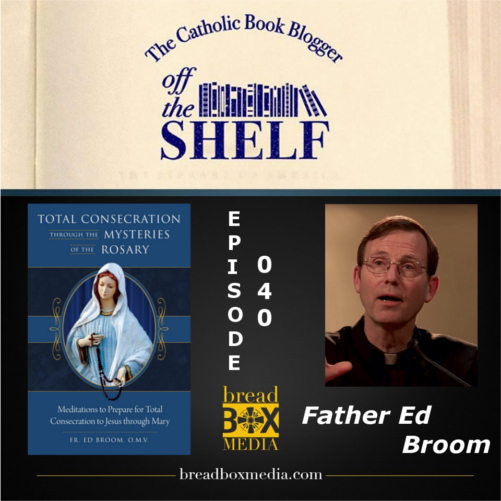 Fr. Ed: Father Ed Broom, OMV, is Associate Pastor of St. Peter Chanel Church in Hawaiian Gardens, California. He is a member of the Oblates of the Virgin Mary and was ordained by St. John Paul II on May 25, 1986. Fr. Ed teaches Catholic Ignatian Marian Spirituality through articles, podcasts, a radio show, retreats and spiritual direction.
In this episode Father Ed and I take a look at the practice of Total Consecration. We examine the "classical method" of Saint Louis de Montfort, one that some may find a bit difficult to complete due to it's style of writing aimed at readers hundreds of years ago. Fr Ed has developed  a method based totally around the mysteries of the rosary and the Seven Sorrows of Mary. The  method takes five weeks and is covered in his book Total Consecration Through the Mysteries of the Rosary
. If you are looking for something a bit more modernized but with the same reverence and attention St. Louis de Montfort employed you won't want t o miss this show.
Listen to Off the Shelf Episode 040 exclusively on Breadbox Media below.
If you are fan of the show why not become  a premium member? You can be a part of our mission to bring quality content to Catholics looking for something more than conventional Catholic media. Premium members receive exclusive discounts, deals and offers, up to 75% off select advertisers  including Rugged Rosaries, Sophia Institute Press, the Harrisburg Senators, Catholic Books Direct and Life Boat Coffee (with more being added every month).
Become a premium member today by visiting the link on my page and I'll send you a Catholic Book Blogger Off the Shelf coffee mug as a thank you for your support of my work and Breadbox Media!