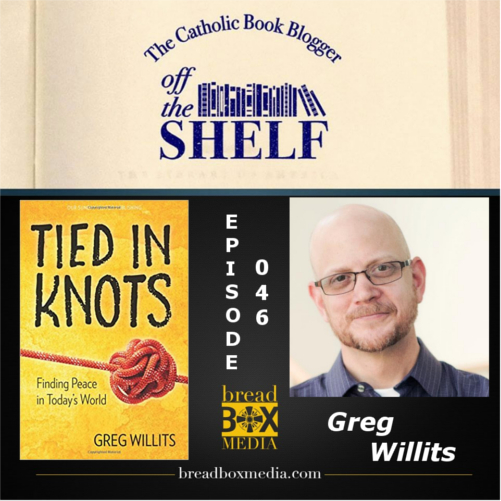 Greg Willits is the editorial director for Our Sunday Visitor and the author of The New Evangelization and You: Be Not Afraid. With his wife, Jennifer, he founded the New Evangelizers and Rosary Army apostolates, authored The Catholics Next Door: Adventures in Imperfect Living, and hosted "The Catholics Next Door" daily talk show on SiriusXM. In addition to raising their five children, Greg and Jennifer also produce the weekly "Adventures in Imperfect Living" podcast at www.gregandjennifer.com.
Find yourself for of worry and doubt? Do you just feel like the deck is stacked against you and there's no possible way to make sense of the chaos in your life? Listen in as Greg Willits and I talk about the knot in his life (and mine) and discover how you can untie those knots and find peace.
Listen to Off the Shelf Episode 046 exclusively on Breadbox Media below.
If you are fan of the show why not become  a premium member? You can be a part of our mission to bring quality content to Catholic's looking for something more than conventional Catholic media. Premium members receive exclusive discounts, deals and offers, up to 75% off select advertisers  including Rugged Rosaries, Sophia Institute Press, the Harrisburg Senators, Catholic Books Direct and Life Boat Coffee (with more being added every month).
Become a premium member today by visiting the link on my page and I'll send you a Catholic Book Blogger Off the Shelf coffee mug as a thank you for your support of my work and Breadbox Media!