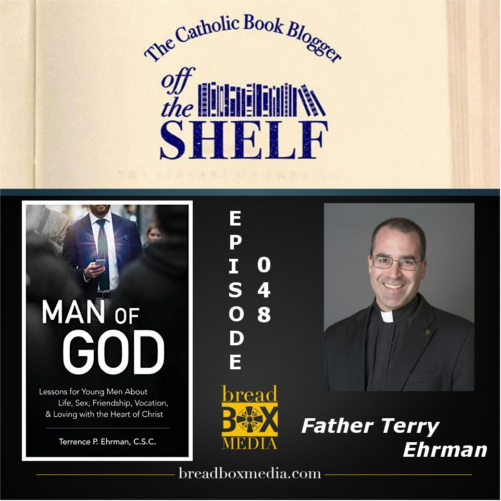 Father Terry P. Ehrman, CSC is the assistant director for life science research and outreach at the Center for Theology, Science, and Human Flourishing at the University of Notre Dame. He investigates the relationship between theology and science, particularly the life sciences of ecology and evolution. His interests include understanding who God is as Creator, who we are as creatures, and what our relationship is to God, ourselves, and the natural world. Fr. Terry has a B.S. in biology from Notre Dame, M.S. in aquatic ecology from Virginia Tech, Masters of Divinity. from Notre Dame, and a Ph.D. in systemic theology from the Catholic University of America. He is originally from Baltimore, Maryland and was ordained a priest in 2000.
Our society does a great job of raising boys…but they raise them to remain boys and never become men. On this episode Father Terry Ehrman and I discuss where society has gone wrong. It has become glaringly obvious in recent weeks with the implosion of Hollywood that something just is not quite right with how we raise our male youth these days. Who are we? Who do we long to be? What is your relationship with sin and grace? It's also ultimately a question about your relationship with God. What is the relationship of your heart to those in your family, in your community of friends, and to those with whom you work and serve? These questions and more are answered as we discuss Father Terry's book Man of God: Lessons for Young Men About Life, Sex, Friendship, Vocation, & Loving with the Heart of Christ.
Listen to Off the Shelf Episode 048 exclusively on Breadbox Media below.
If you are fan of the show why not become  a premium member? You can be a part of our mission to bring quality content to Catholic's looking for something more than conventional Catholic media. Premium members receive exclusive discounts, deals and offers, up to 75% off select advertisers  including Rugged Rosaries, Sophia Institute Press, the Harrisburg Senators, Catholic Books Direct and Life Boat Coffee (with more being added every month).
Become a premium member today by visiting the link on my page and I'll send you a Catholic Book Blogger Off the Shelf coffee mug as a thank you for your support of my work and Breadbox Media!