It's officially here…..the Christmas time crunch! If you are a last minute shopper and are scrambling for a gift to get that hard to shop for family OR you just wait until the last minute to undertake this task…..here a few suggestions I've gotten my hands on that I recommend.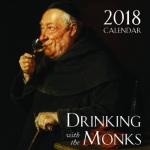 Everyone could use a calendar or planner, and there are numerous choices out there. I'm going to lead this guide off with my personal favorite that deserves a cherished spot on the wall of every man cave out there.  2018 Drinking With the Monks
is a 12×12 wall calendar from Tan Books that shows all of the days of Fasting, special Saints Days, and the Sundays of the Liturgical Year for both the Ordinary and Extraordinary Calendar. The monthly artwork features…..you guessed it, monks partaking in some beverages to unwind.
For those inclined to enjoy a more traditional calendar Tan also offers 2018 Mary and the Saints Wall Calendar
, 2018 Angels Wall Calendar
, and 2018 Mary and the Saints Wall Calendar
12×12 calendars that contain the same monthly information as Drinking with the Monks.

One go-to gift that one will never fail with is prayer books. There is a vast amount of these out there but I like the prayer books from Tan as well. Recently they released 100 Holy Hours for Women
by Mother Mary Raphael Lubowidzka. It was originally released as a prayer guide for professed sister's and contains meditations based upon single lines of Scripture. It is a wonderful way for women to enter into conversation with Jesus deeply. Made of premium ultrasoft leather this a book that can be a constant prayer companion. 

One book I find myself turning to often is Manual for Spiritual Warfare
from my friend Paul Thigpen. This book is a MUST in the spiritual battle we find ourselves in today. Chock full of prayers, writings from the saints, and also bound in premium ultrasoft leather this is a daily companion for your spiritual journey. While we talk about spiritual warfare, I would be remiss if I didn't mention the newly released Spiritual Warfare Bible
which Paul also contributed inserts for. This volume is a beauty. The text is the RSV-CE, and the inserts are all full color and include reflections on the battle raging for your soul. A GREAT keepsake Bible once again wrapped in a premium ultrasoft leather. Yes, I have a thing for those covers…durable, great to hold, long lasting and rugged. These will be by your side for quite some time. While you check these two out be sure to take a peek at others in the series including Manual for Eucharistic Adoration
, and Manual for Conquering Deadly Sin
.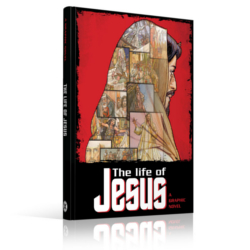 Have a graphic novel (yes they are graphic novels NOT comic books folks) fan in your life? Pauline Books and Media has the particularly AWESOME The Life of Jesus: A Graphic Novel
written by Ben Alex and illustrated by José Pérez Montero. This is a great method of telling the life of Jesus. The novel walks alongside Jesus and covers the Gospel events leading up to his birth through his crucifixion and resurrection.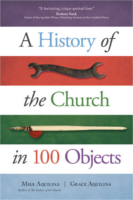 This year treat yourself…or a loved one…to a little Church History. Now, some people may find history to bland, and I get that. However, in his book A History of the Church in 100 Objects
, Mike Aquilina and his daughter Grace bring Church history alive through physical items. Some of these are household items; others are works of art, some are even locks of hair! Most people who have read the book agree that this unique look at the Church throw items that can be touched and felt brings the history of the Church to a more sensory level.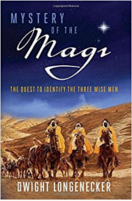 While we are on the topic of Church history lets tackle a Church mystery! Mystery of the Magi: The Quest to Identify the Three Wise Men
is a book I would heartily recommend to anyone that is looking for something historical but also more like a treasure quest. The Magi are steeped in mystery. We do not hear much about them other than a few brief words on the Gospel of Matthew. Father Dwight Longenecker peels pack the layers of time and through some pretty keen Indiana Jones exploration, reveals exactly who these three mysterious figures were. Anyone inclined to enjoy a little Church history will love this book.
What about books for the kiddos you might ask? Ignatius Press and Magnificat have several new ones that are really good ones to give as gifts. Lights in a Dark Town: A Story about Blessed John Henry Newman
is set in 1849 Birmingham, England and follows young Lizzie and her widowed mother. They arrive in the town where Lizzie and her newfound friend Daniel soon discover on Father John Henry Newman.
Angel Stories from the Bible
features five Biblical stories where angels appeared. They are: Jacob's Ladder, Raphael and Tobias, Gabriel's Good News, Joseph's Dreams, and The Angel at the Tomb.
My Picture Book of the Bible
is a journey through the Bible for ages three of younger. Also the pages are plasticized so you don't have to worry about the book being accidentally "destroyed".
Saint Bernadette and the Miracles of Lourdes
is a book containing some unique art and gold overlays. It tells the story of Bernadette and her encounter with and Our Lady at the spring in Lourdes. This is part of the ongoing Life of a Saint series.

---
I received these books from the publishers in exchange for an honest review.